Governor Chris Christie has made multiple attempts to get sports betting legalized in the state of New Jersey. With every effort being met with ultimate failure, State Senator Raymond Lesniak has decided to take up the cause by launching an online campaign that seeks legalization of sports betting, not just in the Garden State, but on a nationwide, federal level.
Gov Christie's crusade to incorporate sports betting into Atlantic City casinos and racetracks began a few years ago, starting with a plea to the US government. When courts denied the state's right to offer wagers on sporting events, he launched an appeal. That resulted in another denial, yet another appeal and, you guessed it, another rejection.
The governor wasn't done yet, though. Christie decided that perhaps he didn't really need federal approval to bring sports betting to Atlantic City casinos. On October 17, 2014, he signed a bill into effect to permit wagers on professional sports at the state's licensed gambling facilities.
That, of course, was met with an immediate lawsuit from the National Football League and several other major sports organizations. A month later on November 21, US District Judge Michael Shipp ruled against the state of New Jersey, stating that Christie's bill violated a decades old federal statute that prohibits sports betting across all but four US states (Delaware, Montana, Nevada and Oregon).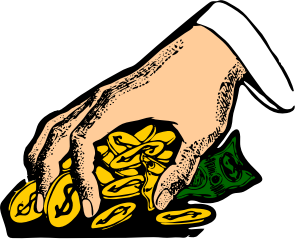 With no options left, Gov Christie's crusade appeared to be over; that is, until NJ Senator Raymond Lesniak took the stage. Lesniak, who spent the last few years lobbying for the online gambling market that successfully launched in New Jersey last year, has the same eventual goal in mind as the governor. They are looking for a way to save Atlantic City's steadily diminishing casino industry.
Roll back time 8 years, and New Jersey's tax coffers were overflowing with gambling revenue. After a peak year of $5.2 billion in 2006, Atlantic City's casinos have plummeted 44% to just $2.9 billion in 2013. The results will be even worse for 2014, especially considering 4 (soon to be 5) of the state's 12 casinos closed their doors this year alone.
Christie and Lesniak are certain that the legalization of sports betting in New Jersey will instigate a turnaround in the state's gambling revenue. Not only is the senator looking to get wagers on sports decriminalized in his home state, his campaign seeks to legalize sports betting on a federal level.
Lesniak stated his case: "The other professional sports leagues want their cake and eat it too as they profit from sports betting in many ways including through fantasy sports gaming and by the NFL playing five games next year in London where sports betting is legal, while in New Jersey our casinos shutter, our racetracks suffer and families lose breadwinners." He went on to describe the underground nature of the industry, where Americans are steadily placing wagering with offshore sports betting sites or organized crime syndicates.
The 'other professional sports leagues' Lesniak referred to was a reference to NBA Commissioner Adam Silver, who spoke openly in support of legalized sports betting. "…I believe that sports betting should be brought out of the underground and into the sunlight where it can be appropriately monitored and regulated."
To join Sen Lesniak's efforts, you can visit the website, Make Sports Betting Legal to learn more about his efforts and sign the petition. He is hoping to achieve 100,000 signatures from New Jersey residents and 1,000,000 nationwide before presenting the argument before the federal government.