Take a walk through the vast, carpeted gaming floor of the Hollywood Casino Joliet in Illinois, and you'll see lots of fantastic things. Row upon row of slot machines with dazzling lights and ringing bells, blackjack players and roulette hopefuls at the tables, poker enthusiasts tossing chips; all typical sights on a Saturday night at 777 Hollywood Blvd. What you don't expect to see is a blackjack player being led away in handcuffs.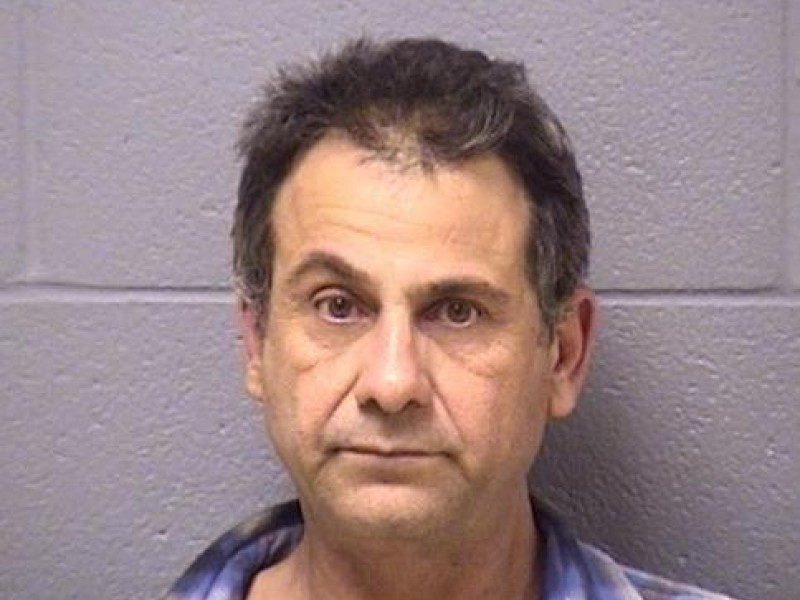 That was the scene on Saturday, February 28th at the west side casino when one man began behaving aberrantly at the blackjack tables. 51 year old Trent Koss of Arizona is said to have lost his cool that evening, landing him in the Will County jail on multiple counts of aggravated battery and misconduct.
According to Joliet police, the blackjack player first became "loud and belligerent" at the tables. Reports then state that the Arizona man "started touching people". Note that phrase was not clarified by authorities, so it's not known exactly who (male or female), or in what area, Koss was allegedly "touching".
At that point, gaming agents from the casino tried to get a hold on the situation. Koss was flanked by agents who attempted to escort the pugnacious individual to the casino's exit, but that's when reports state that things got out of hand.
Ostensibly in an attempt to get free of the gaming agents, Mr. Koss began flailing his arms wildly. In doing so, the belligerent blackjack player ended up striking one of the agents. Whether it was intentional or not is unknown, but his next action was, without a doubt, deliberate. Police said the 51 year old male head-butted one of the agents directly in the face.
As a crowd of onlookers observed the violent scene, police finally managed to escort the blackjack player out of the Hollywood Casino. He was taken directly to the Joilet police department and held on charges of disorderly conduct, aggravated battery and—the cherry on top—aggravate battery to a police officer. After processing, he was taken to the Will County jail.
Although the reason for his behavior was unknown to casino officials at the time, while being booked at the local police station, Mr. Koss claimed that someone had taken his money.
Whether that meant he was on a bad losing streak and the casino claimed all of his chips, or he suspected someone else at the casino had actually stolen his money from his, is unknown. However, if he believed he had been robbed, it might give some inkling of insight as to why he was "touching people". Perhaps he believed another blackjack player had taken his chips, and he was essentially trying to 'frisk' those around him in an effort to unmask the culprit?
We'll probably never know for sure what drove Trent Koss to act in such an absurd and aggressive manner on that fateful evening, but one thing is for certain. Whether you're spinning the reels or joining the blackjack players around the felt, there's never a lack of action and excitement at Hollywood Casino Joliet on a Saturday night.